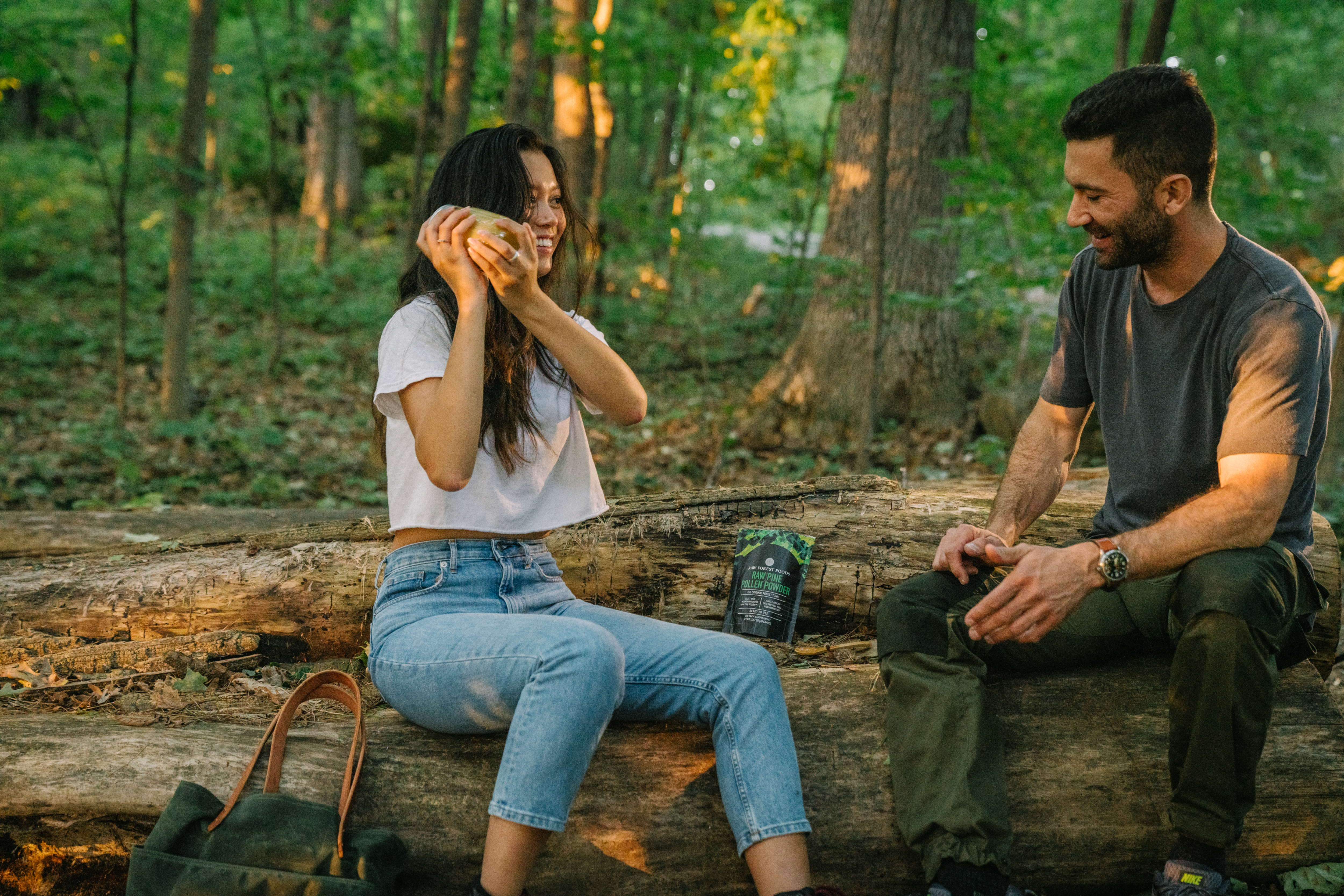 This has been an incredibly exciting year at RAW Forest Foods. While in the past we have tended to focus on new products and new formulas, we instead spent the majority of this past year focused on improving those products we already have—and the results have been tremendous.
In fact, I have never been so proud of our products as I am right now.
A big change in 2019 was the introduction of our unstandardized Pine Pollen Extract Powder. This is absolutely the purest extract available anywhere and it is incredibly clean, strong, and potent—approximately five times stronger than our previous extract. This extract is available in our Pine Pollen Extract Powder, our Pine Pollen & Nettle Root Extract Powder, and our Pine Pollen Extract Capsules. You'll find a similar full potency, full spectrum, unstandardized extract in our Nettle Root Extract Powder and, as mentioned, in the Pine Pollen & Nettle Root Extract Powder.
In addition to introducing this new Pine Pollen Extract, we completely relaunched all of our capsules, fine tuning and improving, while retaining the ethos of the originals. So while these are all the "same" products as before, they are also brand-spanking-new.
But it's not all about products and business.
Personally, I'm proud to have finished an extensive year long study with 88th generation Daoist priest Dr. Jeffry Yuen into Chinese Dietary Therapy, which a special emphasis on building Yuan Qi and affecting Jing. You'll be seeing the culmination of this study in 2020. You'll also be seeing our guide to Healing Low Testosterone Through Diet and Lifestyle in early 2020. We wanted to get it to you by the new year, but everything ends up taking longer than expected.
Finally, I just want to say thank you to our all customers—to our family of customers. 2020 marks a decade since launching RAW Forest Foods. What started as a blog has turned into, well, this thriving business. And it's all due to you. We owe this all to you, so, our deepest gratitude and a huge thank you!
So as a decade closes up and another waits just around the corner, let's see the next year and all the subsequent years to come as exactly what they are: Pure, unbridled potential. The cusp of the coming year reminds me of the concluding line from the essay Shyness by David Whyte:
"we are just about to walk through the door and through all our difficulties, make a true beginning."
Happy New Year!
Sincerely,
Ryan Wade