In depth with RAW Pine Pollen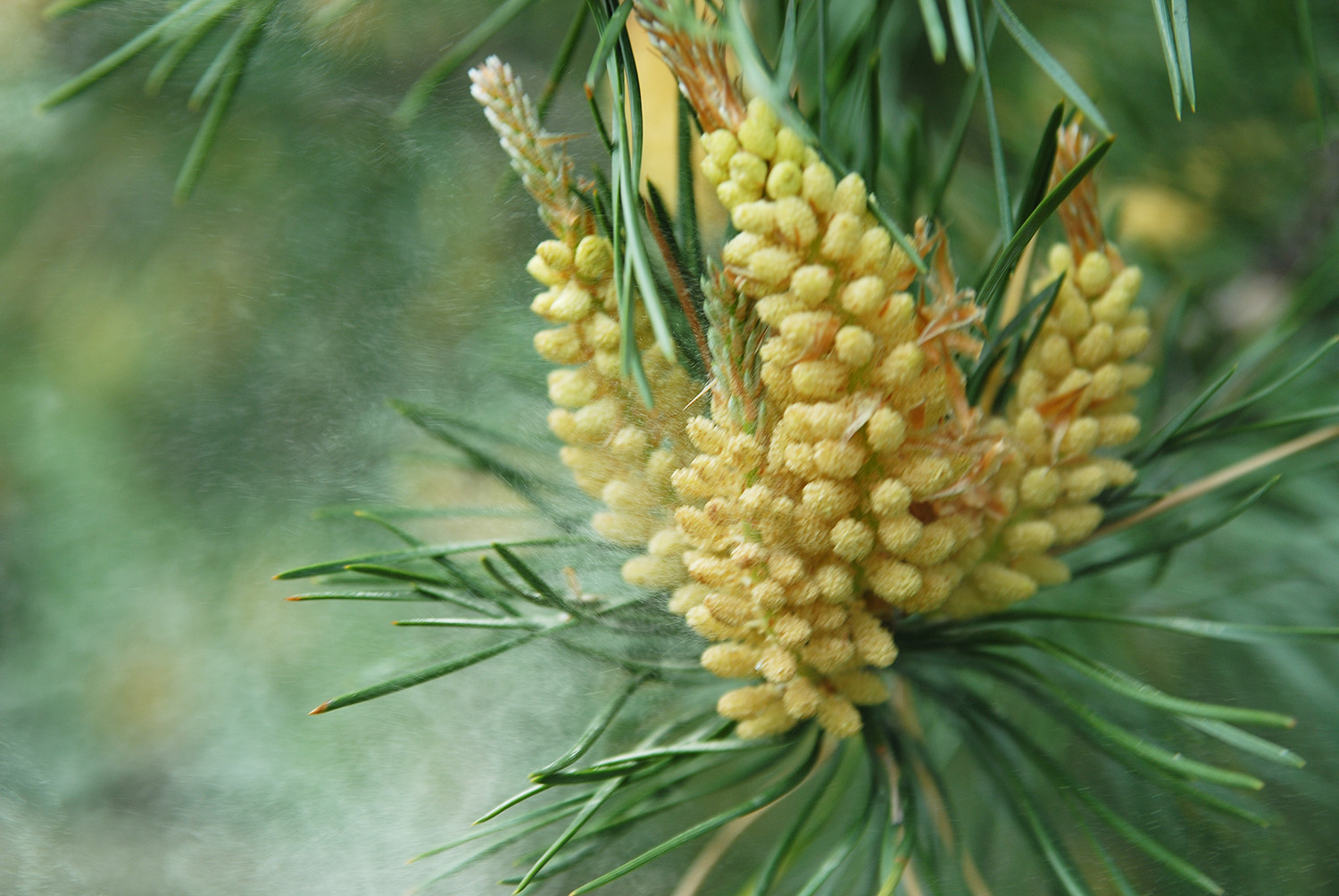 Often used to boost testosterone levels, Pine Pollen is a nutritional powerhouse that comes with a multitude of health and wellness benefits. Loaded with vitamins, minerals, antioxidants and amino acids, this natural remedy is available to take in capsule, powder and tablet form. If you're new to Pine Pollen or just want to brush up on your knowledge, here's what you need to know about the incredible superfood.
Got any questions about RAW Pine Pollen that aren't answered below? Take a look at our Pine Pollen FAQ or get in touch by filling out our online contact form.
What is RAW Pine Pollen?
Pine Pollen is the male fertilizing component produced by different species of pine tree — at RAW Forest Foods, we harvest it from select Pinus massoniana trees, also known as Chinese red pines. This is single source RAW Pine Pollen hard harvested once a year by a small collection of farmers deep in rural China, far away from industry. We've been there, and it i spectacular.
RAW Pine Pollen stores all the fundamental essence and nutrients necessary to grow a towering 100+ foot pine tree which can thrive for hundreds of years. To achieve this, it houses a vastly broad spectrum and high concentration of rare and unique nutrients that do much the same for humans as for the tree itself, such as promoting healing, rejuvenation and growth.
Where does RAW Pine Pollen come from?
Each spring, we wild harvest our Pine Pollen deep in the foothills of the Himalayas using traditional methods with the help of a forest conservation co-operative. The remote, clean forests we use provide the highest integrity and highest quality Pine Pollen available on the planet.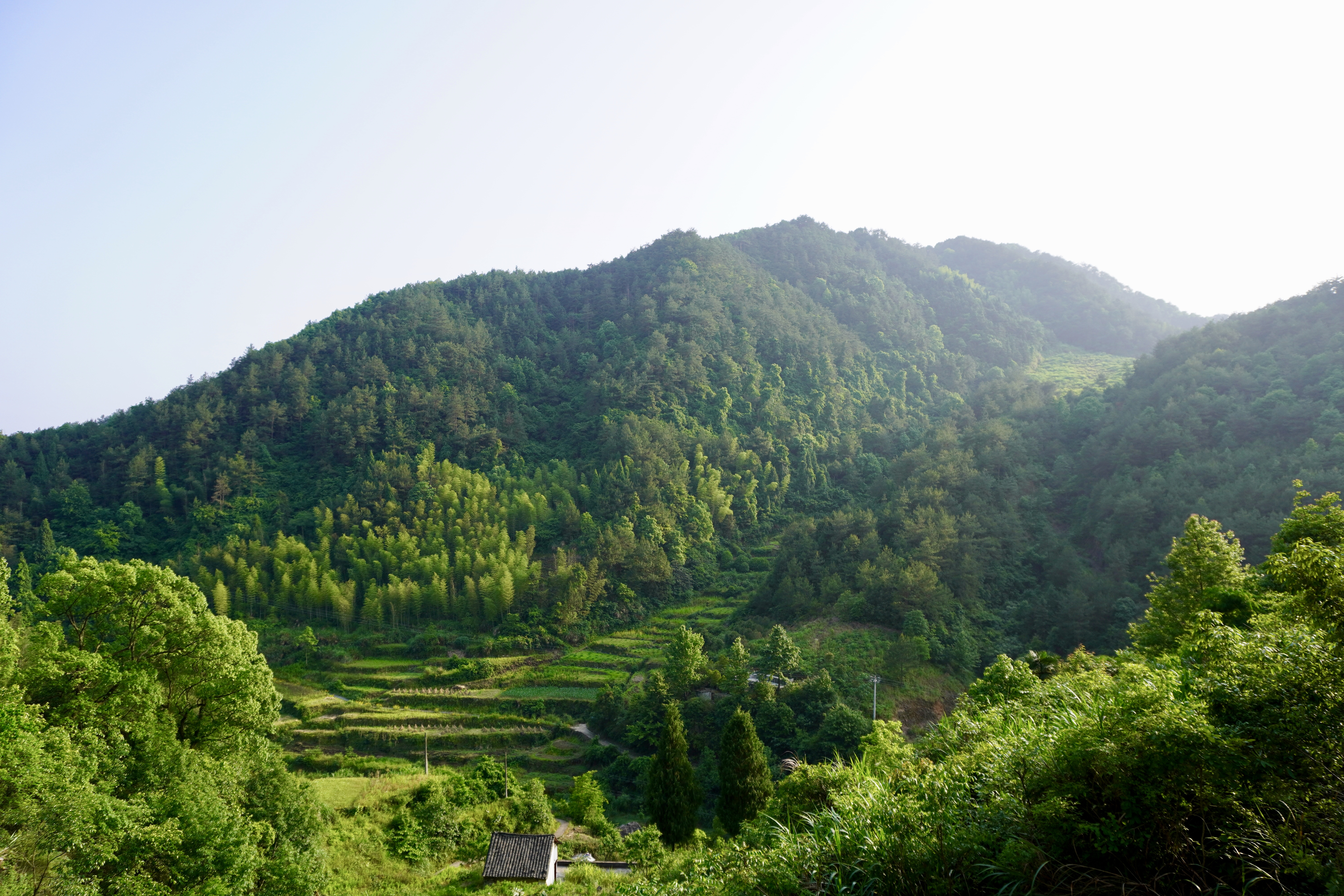 What makes RAW Pine Pollen so special?
The original forest tonic, Pine Pollen is highly valued for its phyto-androgens (similar to testosterone), adaptogens and deep nutritive qualities. It's been used in medicine for around 2000 years and has recently blossomed in popularity for the same reasons people have cherished it for generations.
Its positive actions on the endocrine system (and the phyto-androgens it contains), its deeply nutritive properties, and its many other key qualities* are what make it so important and beneficial. In short, people love Pine Pollen because it's a safe, strong and effective adaptogenic tonic herb.*
What does RAW Pine Pollen do?
In the wild, Pine Pollen fulfils two roles. Firstly, the pine catkins cultivate the pollen in order to germinate and reproduce. Secondly, each spring, the pollen coats the dormant forest floor, where many nutrients and growth factors in the pollen nourish and awaken the forest plants, bringing about the lush green growth that transforms the barren winter into the productive spring and summer.
Within us, Pine Pollen encourages a similar transformation. Over 200 beneficial compounds have been identified in Pine Pollen, providing a complete array of essential and non-essential amino acids (beyond being just a complete protein).
It contains many, many living enzymes and enzymatic cofactors, vitamins, minerals, and other important factors which promote health and healthy aging. These include anti-inflammatory agents, antioxidants, adaptogens, pro-androgenic and phytosterols (plant hormones similar to testosterone) and beneficial growth factors.
RAW Forest Foods and RAW Pine Pollen
RAW Forest Foods was the first company to bring Pine Pollen to the US and we're the leading authority on tonic and pro-androgenic herbs.
In its unprocessed state, Pine Pollen is largely indigestible by humans. The rigid cell walls simply cannot be broken down, keeping the nutrients locked inside so that they pass freely through the digestive tract without being used. Using a low temperature air-fracturing method, our RAW Pine Pollen is processed to crack the cell walls, rendering it more than 99% digestible, according to laboratory studies.
All the packaging for our products, including our RAW Pine Pollen Capsules, Powder and Tablets, is food-grade and packaging is completed domestically in our certified organic, FDA cGMP facility.
The opaque, dark color of the bottles and pouches protects the Pine Pollen from UV rays and helps to keep the contents dry. The bottles which contain our capsules and tablets are 100% reusable and recyclable and the additional re-sealable packaging within our pouches is there to promote freshness.
RAW Pine Pollen benefits
Pine Pollen may help:
Promote and restore healthy testosterone;
Slow down the aging process;
Reduce fatigue and encourage vitality;
Increase the body's resistance to the negative effects of stress;
Improve cardiovascular health;
Enhance skin's appearance;
Boost prostate health;
Lower bad cholesterol levels;
Promote a healthy immune system;
Detoxify;
Better libido levels and male fertility;
Aid healthy weight management.*
Want to know more about the myriad health benefits of RAW Pine Pollen? Take a look at this post which takes a deep dive into its many advantages.
The difference between RAW Pine Pollen Capsules, Powder and Tablets
All our RAW Pine Pollen products are made using the same high integrity, high quality pine pollen sourced from the Himalayas without any unnecessary fillers. The only difference between RAW Pine Pollen Capsules, Powder and Tablets is the medium through which the Pine Pollen is delivered.
So you can stick to a consistent schedule and take advantage of all the incredible benefits of pine pollen, here's a breakdown of the differences between the capsules, powder and tablets.
RAW Pine Pollen Capsules
RAW Pine Pollen Capsules make it exceptionally easy to integrate Pine Pollen into your daily routine. All you have to do is open the bottle and swallow a capsule. There's no mixing, blending or any further preparation required.
Click here to view our range of RAW Pine Pollen Capsules.
RAW Pine Pollen Powder
Our very first product, RAW Pine Pollen Powder is a little more demanding than RAW Pine Pollen Capsules or Tablets. To use it, stir ½ a teaspoon into 4-6 ounces of fresh, cool water and drink. That's all there is to it.
Click here to view our range of RAW Pine Pollen Powder.
RAW Pine Pollen Tablets
Our chewable RAW Pine Pollen Tablets are ideal for people who want the convenience of a capsule but might not be comfortable swallowing whole pills. Made from Pine Pollen combined with just enough sugar to form a tablet, our RAW Pine Pollen Tablets taste great and can be chewed like a superfood candy.
Click here to view our range of RAW Pine Pollen Tablets.
How to take RAW Pine Pollen
We recommend you take:
4 RAW Pine Pollen Capsules or 4 RAW Pine Pollen Tablets twice daily on an empty stomach;
2 grams (approximately ½ teaspoon) of RAW Pine Pollen Powder twice daily on an empty stomach. We like to combine it with 4-6 ounces of fresh, cool water once in the morning and once in the evening.
The above is merely our recommendation of how we prefer to take RAW Pine Pollen at RAW Forest Foods. If it doesn't fit in with your schedule, you're free to take RAW Pine Pollen however best suits you. Following a routine that ensures regular, consistent use is preferable. You won't gain anything from this product by leaving it untouched in the cupboard.
Herb & Pine Pollen cycling
If you prefer to rotate your pro-androgenic and tonic herbs, we suggest a schedule of five days on and two days off. Alternatively, four weeks on and one week off is another option. If you're new to herb cycling and want to know more, take a look at this post on Stacking and Cycling Pine Pollen to Improve Testosterone.
How to store RAW Pine Pollen
You should store RAW Pine Pollen, and all RAW Forest Foods products, in a cool, dry place away from sunlight and moisture. Try to use our products in a timely manner after opening the package.
RAW Pine Pollen reviews
"I can only recommend this fantastic product. [It's] a great good feel factor to use this product like the [ancients] did. Within a week of using this product[,] you will feel a huge upbeat in all aspect mentally [and] physically. Great product for active people!" — Dirk
"Having taken the Pine tree pollen for two years I find capsules much easier for me. I'm [a] martial [artist] and find that when I travel to seminars this is way easier to carry them around. They work great to help my body recover from training and I use them every day to help my mental, physical, and [spiritual] well being." — Harold
"I look forward to the fresh, bright yellow, and pine essence each day. This stuff transports me to the unadulterated forests in far-off Yunnan. Energetically, I do feel a lift after drinking this. It feels soothing to my digestive tract, not heavy or hard to digest at all. I find myself craving the pollen, which lets me know my body really appreciates what it has inside." — Daniel
"I like getting my natural pine pollen from a [trusted,] reliable source, like [RAW] Forest [Foods]." — Haldor
"I've purchased pine pollen [from RAW Forest Foods] several times and have always been very happy with the quality. I like the way I feel when I use pine pollen 5 days on and 2 days off. I feel a mental clarity and increase in energy when I use it in this way." — David
"Great product! [The] best in the marketplace for natural overall body rejuvenation. I'm 49 yrs young and with this product feeling and being younger by the day. My workouts and bike riding activities are on point and my performance has greatly improved." — Isaac
"After only 4 days [of taking it], my energy levels are way above [what] I had before. It's an awesome product [and] will buy again." — Ben
"These are so great. I keep them around to snack on. Fantastic taste [and] gives you an immediate rush from the pine pollen--seriously high quality. An ideal way to take pine pollen with you when you're on the go, and they are so strong, too." — Michael
Get started with RAW Pine Pollen
Ready to become a better you and get started with RAW Pine Pollen? Here are some of our most popular, best selling products.
RAW Pine Pollen Powder. Our signature product comprising 70g of RAW Mountain Harvest Pine Pollen Powder which forms the backbone of RAW Forest Foods.
RAW Pine Pollen Capsules. The nutritional powerhouse that is RAW Mountain Harvest Pine Pollen available in 120 convenient capsules.
RAW Pine Pollen Tablets. Cracked cell wall RAW Mountain Harvest Pine Pollen in 120 easy-to-take chewable tablets.
RAW Pine Pollen Disclosures
Before taking any new medicinal herbs or nutritional supplements (from our company or otherwise), it's important you consult your qualified healthcare practitioner. Not because we question the safety of our products, but because we believe in the strength of our products and that plants have a medicinal, therapeutic potential.
This product is not intended to be used by anyone under the age of 18, those who are pregnant or nursing, or those who are allergic or adverse to any of the ingredients contained within.
* These statements have not been evaluated by the Food and Drug Administration. This product is not intended to diagnose, treat, cure, or prevent any disease. Please view our full Terms and Conditions for more information.