Pine Pollen: Our First Product
As the first company here in the US offering RAW Pine Pollen, we are able to leverage our long standing relationships that we have with forged with our harvesters, gatherers, and suppliers, to ensure that we deliver to our customers Pine Pollen that is of the highest quality and integrity.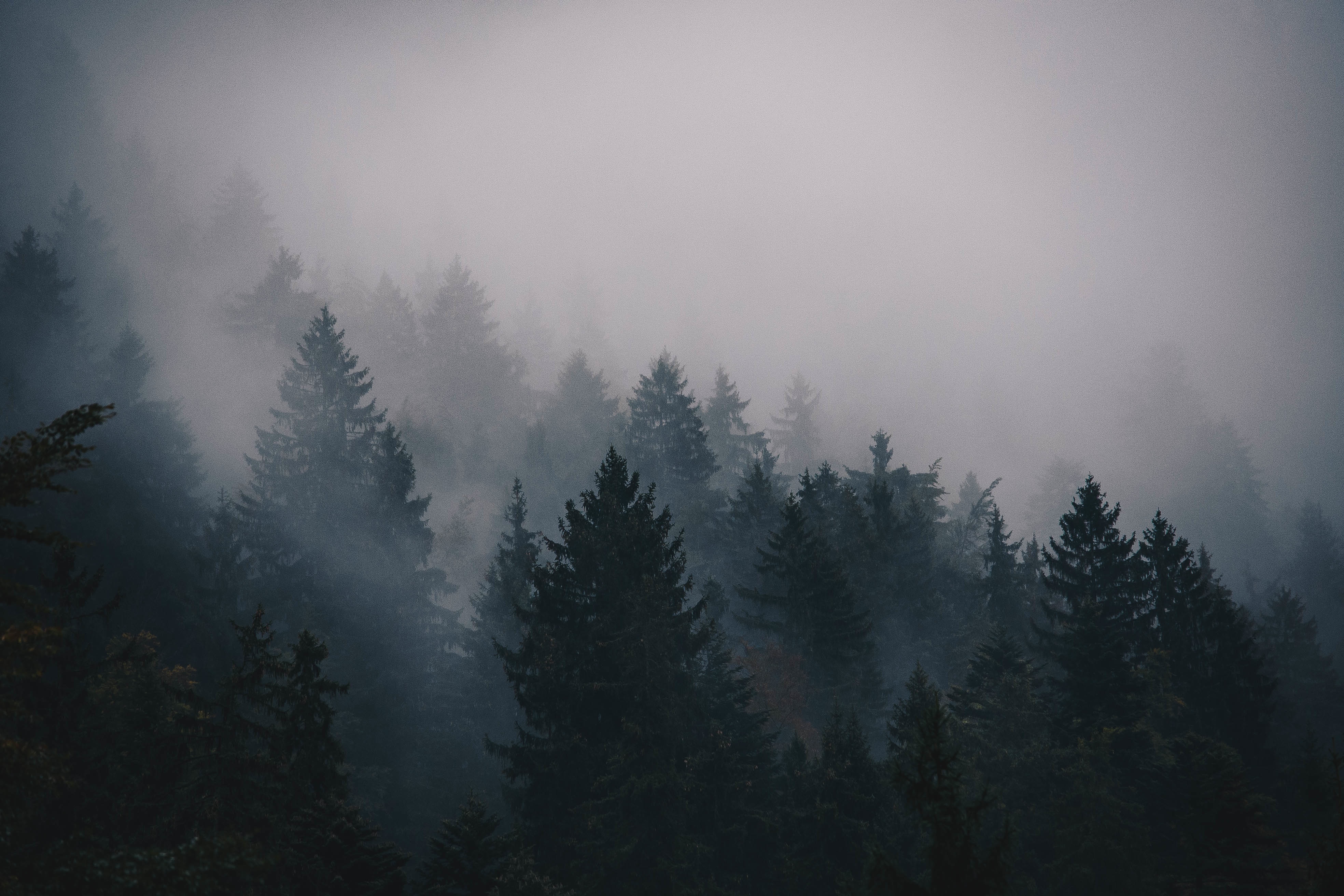 Clean Sourcing
We work with a nature conservation co-operative to wild-harvest our RAW Pine Pollen, which we use in our line of Mountain Harvest Pine Pollen products. In the remote foothills of the Himalayas, our Pine Pollen is gathered just once a year from select Pinus massoniana pine trees in the Yunnan province—a clean, fresh, and remote source of Pine Pollen.
Deep Nutrition
We refer to Pine Pollen as the original forest tonic. It contains over 200+ active compounds, including over 20 amino acids with all 9 essential amino acids, 15 vitamins, more than 30 micro and macro minerals, nearly a hundred living enzymes and co-enzymes, biologically active compounds such as flavonoids, nucleic acids, saccharides, and unsaturated fatty acids. These nutrients in Pine Pollen naturally occur in their complete and active state.
Pine Pollen contains between 7 and 10 times the protein content of eggs or beef and is 20 to 30 times higher in beta-carotene carrots. Its iron content is 20 times richer than spinach. The amino acids contained in Pine Pollen is greater than those found in bee pollen and many common foods.
The composition of its essential amino acids is in line with the recommendations of the World Health Organization (WHO) and the Food and Agriculture Organization of the United Nations (FAO). It is clear and evident that Pine Pollen is overflowing with nutrients that are valuable to our health. But the deep nutrition that Pine Pollen awards is only one part of what makes it the original forest tonic.
Adaptogenic and Pro-androgenic Properties
In addition to its deep nutrition (beyond a superfood), Pine Pollen has adaptogenic and pro-androgenic properties. The pro-androgenic compounds are phyto-chemicals that are similar to the male sex hormones, including testosterone. Furthermore, Pine Pollen contains adaptogenic compounds. By balancing endocrine function and favoring the ration of testosterone to estrogen, we can promote muscle mass and bone structure, immune function, stress reduction, and metabolism.
Pine Pollen May Promote:
Cardiovascular health, overall skin health, and prostate health;
Lowered cholesterol levels;
Anti-fatigue, anti-inflammatory, and antioxidant benefits;
Immune function;
Cognitive function;
Liver health;
Muscle mass and weight management;
Healthy androgen/testosterone levels;
Increased libido and male fertility;
Detoxification.
RAW Pine Pollen Powder, Capsules and Tablets
At RAW Forest Foods, we provide our customers with a full line of Pine Pollen: options to fit each customer's preferences and needs. Our Mountain Harvest Pine Pollen line includes RAW Pine Pollen Powder, Pine Pollen Powdered 10:1 Extract, Pine Pollen Tincture, Pine Pollen Tablets and Capsules, and several Pine Pollen Formulas. Our Pine Pollen is collected once a year within a short three-day window where the catkins are most active. These are extracted from Pinus Massoniana pine trees and minimally processed to ensure that they are naturally dense and highly digestible.
In our Forest Formulations, you can find our Pine Pollen and Lion's Mane Tablets, Endocrine Strengthening Formula Capsules and Endocrine Strengthening Tincture, and our Eros' Arrow Aphrodisiac Tincture. All products are manufactured and developed on our certified organic and domestic FDA cGMP facility. We only use vegetarian capsules with no preservatives and fillers.
Raw Pine Pollen is infused with living nutrients, enzymes and co-enzymes, phyto-sterols, adaptogenic compounds, and phyto-androgen constituents that many of our customers are looking for. It also contains raw vegan amino acids vitamins, minerals, and anti-aging compounds. The Pine Pollen is lightly processed to provide a potent and digestible powder which becomes 50 times stronger than the standard Pine Pollen (Pine Pollen that has not had the cell walls fractured).
Our tablets are mixed with just the right amount of sugar to produce a tablet (this helps us avoid the use of adhesives which we are opposed to). Because of their simple ingredients, the tablets can be chewed, and while it is just our opinion, chewing them (as opposed to swallowing them), promotes quicker digestion and improved effect.
Pine Pollen Powdered Extract and Capsules
In the Spring of 2011, we developed the first powdered Pine Pollen extract. This extract is a 10:1 concentration, meaning that 10 parts of raw materials—in this case RAW Pine Pollen—go into producing just 1 part of the extract. A 10 times concentration. This allows less of the product to be needed to produce a similar effect, and concentrated the many nutrients present in Pine Pollen. This extract is available as a powder and as capsules.
Pine Pollen Tincture
Our Pine Pollen Tinctures are professional grade with an extract ratio of 2:1. This extract provides optimal strength and quality, containing an equivalent of 2.4 grams of whole herb in every full dropper. Our tinctures are processed using modern technology and high-quality raw ingredients. This tincture provides a quick and immediate flush of Pine Pollen throughout the body. We offer our Pine Pollen Tincture in both 2 and 4 ounce bottles.
Forest Formulations
RAW Pine Pollen & Lion's Mane Extract
As part of our Forest Formulations, we offer customers our synergy of Pine Pollen and Lion's Mane Extract. Pine Pollen is used to physical health and endocrine system function, while Lion's Mane ( Hericium Erinaceus) helps maintain the brain and nervous system. Lion's Mane has undergone studies which show that it protects the body against oxidative stress and contains neurotrophic effects which promote the growth and differentiation of neurons. Our Lion's Mane Extract is standardized to contain 30% polysaccharides and uses hot water for its extraction process.
Endocrine Strengthening Formula Capsules
Our Endocrine Strengthening capsules are manufactured and expertly formulated with a professional grade of 10:1 herbal extracts. These capsules are produced using high-quality herbal extracts which are formulated to strengthen the endocrine system. It significantly increases the androgenic hormones in an instant and grows the body's production of targeted hormones.
Our capsules also help remove excess estrogen in our body, decreases levels of sex hormone binding globulin, aromatase, and estradiol. We specifically developed this unique formula for customers who are using Pine Pollen to increase their levels of androgen hormones at the same time, reducing the estrogen hormones.
Endocrine Strengthening Formula Tincture
The Endocrine Strengthening Tincture is our most powerful formula used to promote high levels of testosterone and maintain balance estrogen levels. As a tincture, the herbs can immediately flow through the blood supply and directly cross the membrane. Our tincture is popular among customers mainly due to its phyto-androgens which provide an immediate boost of androgen hormones.
Our tincture is formulated with herbs to increase the body's production of androgen, protect it from transforming testosterone to estrogen, and detoxify estrogen. Aside from Pine Pollen, these herbs include astragalus, cordyceps, Chinese ginseng, stinging nettle root, he shou wu, and ginger. Our special formula combines Chinese medicine, Indian Ayurveda, and Western herbalism.
Eros' Arrow Aphrodisiac Elixir
Built around the use of Pine Pollen as an aphrodisiac, we developed our popular Eros' Arrow Aphrodisiac Elixir to maximize libido promoting effects of Pine Pollen. Instead of just throwing together a handful of similar sounding herbs, we worked with a master formulator (as we do with all our formulas) to produce this tincture. Like all of our tinctures, it is a professional grade, 2:1 extract, made with integrity using the best herbs, combined with pharmaceutical grade alcohol and water. Our aphrodisiac formula contains:
Using Pine Pollen
There are a number of possible ways to use Pine Pollen which varies depending on the type of RAW product. Since Pine Pollen will keep you energized, it is recommended you take our products in the morning with water. Do this on an empty stomach and avoid eating anything for the next 30 minutes. This will help increase the absorption and digestion of the products.
Pine Pollen Powder - Use 1 teaspoon to 1 tablespoon, dissolve in hot water, and drink.
Pine Pollen Capsule – Use 2 capsules, as needed.
Pine Pollen Tablets / Lion's Mane Tablets – Use 3 tablets, as needed.
Pine Pollen Tinctures – Use ¼ teaspoon, as needed. Dilute it in 2 to 4 ounce of warm water on an empty stomach.
Endocrine Strengthening Formula – Use 3 capsules, twice a day, as needed.
Pine Pollen Powdered Extract – 1 teaspoon, as needed.
Quality and Integrity
We strongly believe in its medicinal benefits and that Mother Nature is providing us with the solution to help correct and improve our overall health and well-being. Our products have made a positive change in our lives and we aim to do the same for others by sharing our knowledge and expertise to our customers.
We are driven by a deep love of the plants, and pride ourselves on the herbs we are able to source and produce to our customers (because not all plants are created equal). We manufacture our products here in a cGMP facility, and the vast majority of our products are made from certified organic herbs.